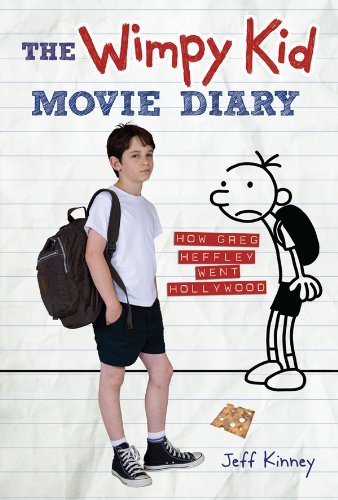 &nbsp
The Wimpy Kid Movie Diary is a movie tie-in book by Jeff Kinney about the making of the 2010 movie Diary of a Wimpy Kid, which stars Zachary Gordon as Greg and Robert Capron as Rowley. Unlike the other books, it is non-fiction. It starts off with how the series was created. Next, it shows how they gradually prepared the movie for filming, such as choosing the cast, writing the script, and finding the right location. When it talks about filming, other subjects are woven within, especially the actors' downtime and designing props. It also has some reflections about the actors leaving before it talks about postproduction. The book ends with the release of the film and a "scrapbook".
Retrieved from "http://en.wikipedia.org/wiki/The_Wimpy_Kid_Movie_Diary"Categories: Book stubs | Diary of a Wimpy Kid
Ad blocker interference detected!
Wikia is a free-to-use site that makes money from advertising. We have a modified experience for viewers using ad blockers

Wikia is not accessible if you've made further modifications. Remove the custom ad blocker rule(s) and the page will load as expected.