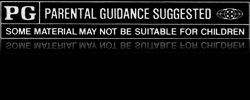 The
Justin the Dork
series so far has 6 episodes and will premiere on November 10, 2012
Justin the Dork is about a kid that eats a giant whopper and after he grows humungous, he goes on a lifechanging experience.
Season 1 episodes
Edit
Tristan
The Revenge of Tristan
The Revenge of Tristan 2
The Godzilla Experience
Kiley Coolidge
Kiley's death
Kiley Returns
Justin vs. Kiley
Donovan vs. Kiley
Kiley and Tristan
Tristan 2 (Defeation)
Tristan 3
Godzilla vs. Justin
Godzilla vs. Kiley
Godzilla vs. Donovan
Godzilla vs. Tristan
Gage vs. Justin
Season 2 episodes
Edit
Gage, Donovan, and Tristan
Tristan: The Final Destination
Watch out, here comes Brandon!
Donovan vs. Brandon vs. Justin
Season 3 episodes
Edit
Something's gone wrong
Camaro
Donovan goes to London
Spongebob plays with Donovan
ooger dooger
Donovan and Justin eat corn
Donovan's Police car
Donovan eats a tractor
Godzilla plays with toys
Godzilla's pet cat
Justin plays with a dumb head
Justin wrecks Donovan in go-karts
Archey
Spring
The pile up
Natural Justin
Natural Tristan
Natural Donovan
Donovan has a dinosaur
Donovan goes back n time
Mcdonalds
Donovan messes with a t rex
Donovan can't find the Time machoine
Season 4 episodes
Edit
Night at Justin's Huge Mansion
Taylor Swift 3: Kiley's return
The afterlife
Donovan's mother dies
Donovan's sister survives
Season 5 episodes
Edit
Donovan in Yellowstone
Justin at Mainesburg park
Justin in Wellsboro
Earthquake
Justin doesn't wake up
Pacific Ocean
Justin, Kiley, Gage, Giant Humans All -Out Attack
Justin Destroys London/Paris
New York City
Vanilla Milkshake
Kiley Comes Back
Gage vs. Mothra
Donovan vs. Kiley 2
Midnight
Donovan Sleeps in Mansfield
Donovan's Police Car
Justin's New Pet
No Trespassing
Do Not Enter
Crushed by a plane
Kiley vs. Tristan
Going too Crazy
Season 6 episodes
Edit
Graph
Justin's Horror Birthday
Nightmare on Williard st.
Connor's Ghost
Death upon Arrivel
Papa v's with the Stupid F Camp from Tioga
You're Dead
The Muddy Hand
Diary of a Wimpy Kid
Diary of a Wimpy Kid 2: Justin
Diary of a Wimpy Kid 3: Kiley and Donovan
Diary of a Wimpy Kid 4: The Final Destination
Number 5
Greg Heffley Meets Justin
Rowley
Fregley
Rodrick
Rated A For Awesome
September 11, 2014 The Future
Holy S***
Watch out Justin
GTA In Justin The Dork
I Had An Accident
Amber And Brandon
Season 7 episodes
Edit
Donovan finds Justin sleeping
Explore The Donovan Scar 2
Donovan's First Time in Philadelphia
Mr. Krabs vs. Sandy in Justin the Dork
Don't get me started
Justin vs. Donovan (Goof Version)
Season 8 Episodes
Edit
Donovan's Birthday
Donovan wakes up in California
Donovan gets hit in the face
Donovan ties his shoes
Donovan wins a race
Donovan loses his friend
Donovan sleeps in the atlantic ocean
Donovan gets hit by a bus
Donovan gets revenge
Donovan gets FURIOUS!!!!!!!
Donovan gets ripped in the arm
Donovan's belly gets bitten by a shark
Donovan can't find Kiley
Donovan gets hit by Justin
Donovan's late present
Donovan goes to court
Donovan kills his enemy, Goofball The monster!!!!!!!!!!!!!
Donovan stars in a movie
Season 9 Episodes
Edit
Justin pees his pants
Kiley gets hit by a bus
Justin wakes up Donovan
Trip to london but through Atlantic Ocean
Brandon makes Camaro grow
Camaro vs. Godzilla
Kiley and Camaro
Camaro vs. Tristan
The Camaro Experience
Camaro vs. Gage but pees on Justin
Justin vs. Camaro
Justin don't do that!!!!
port-o-potty 3000
Spongebob meets Camaro
Patrick goes to Watkins Glen
Patrick joins NASCAR
Patrick wins the Daytona 500
Patrick takes the pints lead
Patrick wins his first championship
Spongebob wins at Bristol
Spongebob dies in fatal car accident
Patrick is injured in a near fatal crash
Squidward kisses sandy then joins NASCAR
Squidward eats garbage and blows up for no reason
Squidward commits suicide
Sandy wins NASCAR championship
Patrick becomes Sandy's boyfriend
Patrick Breaks up with Sandy
Spongebob marries Sandy after he wakes up out of his grave
Spongebob is injured in crash
Mr. Krabs' Mother dies in fatal crash
Mr. Krabs kills Connor and then is killed in fatal qualifying round
Spongebob becomes NASCAR legend
Sandy has children
Patrick gets killed in a fatal crash
Xander gets hit by a bus
Cleo gets hit by a bus
Cleo joins NASCAR
Xander joins NASCAR and becomes winner of the Daytona 500
Cleo wins at Bristol
Xander beats Spongebob by inches
Spongebob has a near fatal heart attack
Xander beats Spongebob in NASCAR chapionship by a point
Cleo is killed when she is hit by a bus
Xander is killed in fatal crash
Spongebob beats Donovan in NASCAR
Season 10 episodes
Edit
Justin travels on an airplane
Donovan becomes a pilot
Kiley gets on Flight 93
Pamela
Taylor Swift 4
Taylor has a baby
Taylor gets married
Justin becomes a terrorist
He joins another al Qaeda
Justin drops out of terrorist school
Emma Durst
Emma Durst 2: Ella
Ella 12:00!
Spongebob becomes a United Airlines pilot
Patrick re-joins NASCAR
Brandon writes a novel
Donovan writes a novel
Taylor tells the truth
TAYLOR IS BRANDON'S MOTHER?!?!?
Taylor gets into a car accident
Jonathan writes a novel
Anthony
Anthony 2: His Brother
Greg Heffley writes a kid's novel
Greg, Brandon, Taylor, Jake, Justin and Donovan get into a bus crash
Greg dies
Greg comes back alive
Rowley 2: Zoo-Wee Mama
Pamela and Brandon get married
Vermont is wiped out
Season 11 episodes
Edit
Justin and Donovan have a sleepover
Donovan beats up a t-rex
Brandon gets annoyed by Justin
Tristan takes a shower
Patrick brings Mr. Krabs back to life
Mr. Krabs joins NASCAR again
Donovan wrecks a toy NASCAR race car
Tristan buys a recliner
Rowley 3: Summer Vacation
Patrick wins NASCAR championship
Spongebob becomes NASCAR champ
Patrick becomes NASCAR legend
Taylor Swift 5: The return of Jonathan
No one can grigger
Tristan joins NASCAR
Tristan wins the Daytona 500
Donovan gets a new car
Justin wins a free toilet
Justin uses his toilet for the first time
Donovan goes to India
Donovan and Brandon visit the Taj-Mahal
Brandon wins the lottery
Brandon shops at Wal_Mart
Dollar General hires Tristan
Tristan quits his job to continue NASCAR
Tristan wins at Talladega
Brandon is involved in The Big One
So is Justin
Tristan parks his car near another car
Tristan wins a free basketball
Brandon wins an iPad for free
Donovan creates an article on Disasterpedia Wiki
Taylor Swift 6: Oh My goddness gracious gurdy
Donovan wins a bike
Brandon prevents 9/11
9/11 never happens
Terrorists arrested
The capitol is safe!
So is the Pentagon
So is the World Trade Center
Brandon views the World Trade Center in 2017
9/11 was prevented
Season 12 episodes
Edit
Caleb
Parker McKenna Posey all grown up
Caleb joins NASCAR
Brandon and Pamela have a baby
Taylor shows Brandon his birth father
Caleb wins a free car
Rescue the world
Cordelia sees her first george Lopez episode
Cordelia sees her first My Wife and Kids episode
Brandon gets a rle in an episode of George Lopez
Bullying is prevented
death happens everyday, but no like this
Donovan goes to camp at age 25
Justin gets fired from NASCAR
Terry Crews
Gage marries Kiley
Connor is found alive in texas
Pamela buys a house
Kiley goes to sleep in waterworld
Brandon and the gang go to seaworld
A tornado hits Massachusetts
Jessie the dog is found dead
The Finale
Spongebob's finale
Wimpy's finale
Ad blocker interference detected!
Wikia is a free-to-use site that makes money from advertising. We have a modified experience for viewers using ad blockers

Wikia is not accessible if you've made further modifications. Remove the custom ad blocker rule(s) and the page will load as expected.