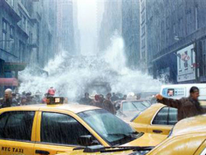 Welcome to Disasterpedia!

Edit
This wiki is for editing and reading disaster articles. It will include disaster films, and natural disasters.
Entrance to Disasterpedia
Edit
This website will give you a full natural tour of disasters and other things of that nature. It includes disaster films, list of disasters, and it will have images you can look at and you can add pictures to an article.
Latest activity
Edit
Ad blocker interference detected!
Wikia is a free-to-use site that makes money from advertising. We have a modified experience for viewers using ad blockers

Wikia is not accessible if you've made further modifications. Remove the custom ad blocker rule(s) and the page will load as expected.